Pērciet Chameleon
sākt veidot savu sociālo tīklu paketi tieši tagad!
Chameleon Script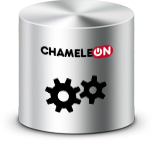 Chameleon Software + ALL templates + ALL mobile apps (iOS & Android) + 3DCity + 3DCity Mobile + Video Chat + Video Chat Mobile. You get all current and future templates and apps. This will not last long! Also script installation and technical support are included for free now.
Optional Items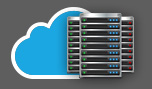 Mūsu hostings ir bez maksas. Jūs maksājat tikai par uzstādīšanu.


1000 fake profiles. Men, women, all ages.
Domēnu skaits:
Neierobežots


We design a logo for your website.


Browse our premium domain names we have for sale. You will need to register an account at www.godaddy.com for us to be able to transfer you the domain name. The domain names already have cool logos! Transfer may take several days.
Pilnībā pielāgojams
Jūs varat mainīt funkciju kopumu, kuru jūs izmantosiet jūsu vietnē, lai izveidotu unikālu vietni. Jums būs mājas lapa ar funkcijām, kuras JŪS izvēlaties.
Ātri un viegli
Jūs lejupielādējiet to dažu minūšu laikā pēc iegādes un varat uzreiz instalēt. Ja jūs vēlaties, lai mēs instalējam, mēs to izdarīsim bez maksas 24 stundu laikā pēc pirkuma.