Impact App

iOS mobile

Impact App

Android mobile
Urban App

iOS mobile

Urban App

Android mobile
Edge App

iOS mobile

Edge App

Android mobile

Street Chat

real world chat

Impact App

iOS mobile

Impact App

Android mobile

Urban App

iOS mobile

Urban App

Android mobile

Edge App

iOS mobile

Edge App

Android mobile

Street Chat

real world chat

the web mobile version of Chameleon.Impact.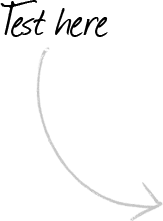 * All modes and variants you see here are included in this template's package.
About Impact.Mobile
We have been developing Impact.Mobile since 2001 so it is full of wonderful features and you will probably have to switch some of them off.
When you can use it
You can use Impact.Mobile when you want to create a social networking or a dating website, or a hibrid of both. You can also use it to create any other type of websites: a video sharing one, a music sharing website, etc.