10 ways you can market your dating website
Marketing is important for a dating website to attract potential users and grow its user base.
A dating website needs to market its platform to target demographics, such as singles who are looking for specific types of relationships, whether it be casual, long-term, or serious. Effective marketing campaigns can help the website stand out from the competition, build brand awareness, establish credibility, and encourage website traffic and signups. Additionally, marketing efforts can help to build user engagement and loyalty by creating a sense of community and promoting user-generated content. Overall, marketing is crucial for the success of any dating website in terms of attracting and retaining users.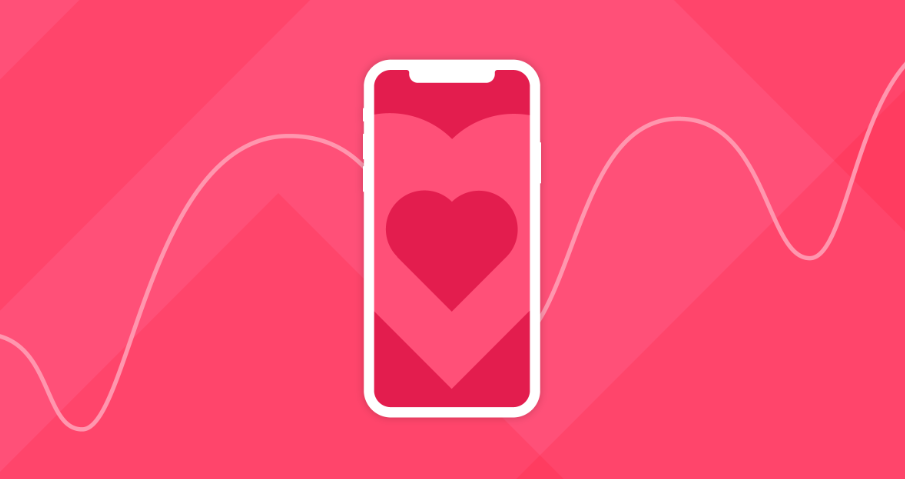 1) Social Media
Use social media platforms like Facebook, Twitter, Instagram to promote your dating website. Create engaging posts that highlight your unique features.
Here are some tips to make an engaging post about your dating website:
Start with a catchy headline:
The headline should be attention-grabbing and convey the benefits of your dating website.
Tell a story:
Share a success story or customer testimonial of someone who met their partner through your dating website. This can help build credibility and trust with your audience.
Use visuals:
Include eye-catching visuals, such as images and videos, to showcase your website's features and benefits.
Offer a promotion:
Create a limited-time offer or discount code for anyone who signs up for your dating website as a result of reading your post.
Use hashtags:
Use relevant hashtags to increase the visibility of your post and make it easier for people to find.
Call-to-action:
Make sure to include a clear and compelling call-to-action encouraging readers to sign up for your dating website, such as "Join now and find your perfect match!"
By following these tips, you can create an engaging post that generates interest and drives traffic to your dating website. Good luck!
2) Paid Advertising
Use social media, Google AdWords, banner ads, or affiliate marketing to advertise your dating website. You can use Google AdWords to market your dating website. However, there are certain advertising policies that you will have to comply with. For example, your ads cannot promote adult content or services that may violate Google's advertising policies. Additionally, you will need to ensure that your landing page and website comply with Google's policies to avoid any account suspension or termination. It's always best to consult with a digital marketing expert or a Google Ads specialist to help you navigate these policies and create effective ad campaigns.
3) Blogging
Blogging is a great way to create content for your dating website. Pen articles, 'how-to- guides, and advice for dating.
Here are five article ideas to market your dating website:
1. Tips for creating the perfect online dating profile.
2. The benefits of online dating vs. traditional dating methods.
3. How to stay safe while participating in online dating.
4. Success stories from couples who met through your dating website.
5. The science behind finding love online: algorithms, compatibility quizzes, and more.
These articles will attract potential users to your website and demonstrate that you are knowledgeable about the world of online dating. They can be posted on your website's blog and shared on social media to increase visibility and drive traffic to your site.
4) SEO
Optimize your website using search engine optimization (SEO) to increase your visibility on search engines. Here are some tips for using search engine optimization (SEO) to improve your dating website's online visibility and attract more visitors:
1. Conduct keyword research:
Research the keywords your target audience is likely to use to find a dating website that meets their needs. Use online tools such as the Google Ads Keyword Planner or SEMrush to find keywords that have high search volume and low competition.
2. Optimize your content:
Use the keywords you have identified to optimize your website's content, including titles, headings, meta descriptions, and page content. Make sure your content is relevant and engaging to your target audience.
3. Build backlinks:
Building high-quality backlinks from reputable websites will help improve your website's search engine rankings. You can do this by outreach to other websites or creating a blog and guest posting on other sites which will help you get high-quality backlinks.
4. Ensure your website is mobile-friendly:
Google prioritizes mobile-friendly websites in search results, so ensure that your website is optimized for mobile devices.
5. Use social media to promote your website:
Share your website's content and links on social media platforms, encouraging your followers to visit your website.
By following these tips, you can improve your dating website's online visibility and attract more visitors.
5) Referral Marketing
Offer a referral program to existing users so that they can invite others to join. Offer incentives like discounts, promo codes or freebies for referrals.
Referral marketing can be an effective way to promote your dating website because it relies on the power of word-of-mouth marketing. Through referral marketing, you can encourage your current users to refer friends and family members to join your dating site.
Some ways to implement referral marketing for your dating website include:
1. Offer incentives:
Offer your current users an incentive to refer new users to your site, such as a free trial or a discount on their membership fee.
2. Shareable content:
Create shareable content that your existing users can easily pass on to their friends and family through social media or email.
3. Partner with bloggers and influencers:
Connect with bloggers and influencers in your niche to help spread the word about your site.
By implementing referral marketing strategies like these, you can increase awareness of your site and attract new users who are likely to be interested in dating.
6) Email Marketing
Create an email list of potential users and email them regularly with news, updates or promotional deals.
Email marketing can be a powerful tool for promoting your dating website. Here are some ways it can help:
1. Building a strong relationship with your subscribers:
Email marketing helps you build trust and rapport with your subscribers, who may eventually turn into members of your dating website.
2. Promoting your website updates, features and promotions:
Through email marketing, you can easily promote new features and updates on the website to your subscribers, including promotions and events.
3. Generating leads:
By offering a free trial or a newsletter, you can collect email addresses of potential users, generate leads and convert them into paying members over time.
4. Engaging your subscribers:
You can keep your subscribers engaged through interesting and relevant content such as blogs, success stories, and dating advice, which can build stronger relationships between your brand and your audience.
Overall, email marketing can be a cost-effective way to reach a targeted audience and promote your dating website, leading to higher engagement and conversions over time.
7) Events
Host events to promote your dating site.
Hosting events can be a great way to promote your dating website. Events can provide an opportunity for singles to come together and connect in person. This is a great way for them to get a taste of what your dating site has to offer and can encourage them to sign up for your platform. You can hold events such as speed dating or singles mixers that promote a fun and social atmosphere conducive to meeting new people. By creating events that are focused on supporting your community and building relationships, you can attract more people to your website and build a loyal following.
8) Partnerships
Collaborate with other dating websites, online communities or social clubs to cross-promote your site.
9) Video Marketing
Create video content that highlights your website and its unique features.
10) Content Marketing
Create informative and engaging content about the dating industry to create authority, credibility and brand recognition.
Fully customizable
You can change the feature set you will use on your site to make a unique website. You will have a website with the features YOU choose.
Quick and easy
You download it within minutes after the purchase and can immediately install it. If you want us to install it we do it for free within 24 hours from the purchase.